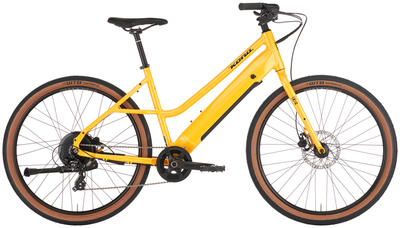 $1,799.99 - $1,999.00
$1,999.00
Up to 10% Off
There's style and then there's smart style. The Coco HD is the best of both worlds. With an efficient hub drive motor that makes every ride enjoyable, it's an easy solution to a daily commute. Its step-through design and head-turning bold color is the perfect accessory for someone looking to enjoy their rides without the hassle of a tall top tube. Take it to brunch, to the park, or take it to work. The Coco HD is a game-changer for the stylish rider.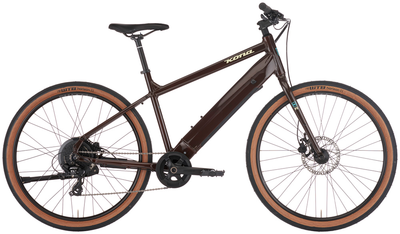 $1,799.99 - $1,999.00
$1,999.00
Up to 10% Off
Hub drive electric bike seeking ideal rider! Hi! My name is Dew HD! I'm affordable, super fun, stylish, extremely practical, easy-riding, helpful, full of light. You: loathe climbing hills, love (pedal) assistance, enjoy smiling, like going fast, don't love working that hard if you don't have to, need a companion to carry your groceries/beer/kids/dog/gear to and from wherever. Let's fall in love!
VLT batteries are sold separately. When purchasing this bike, make sure you have added the bike and your choice of battery to your shopping cart before you check out. Bike orders cannot be fulfilled without a battery. The Range VLT C1 is a carbon electric Enduro bike that climbs faster than a World Cup XC pro and tackles Big Mountain and Enduro rides with all the confidence and capability the backwoods of British Columbia demand. Featuring the latest E-MTB technology and unmistakable Norco character, the 180mm front and 170mm rear travel Range VLT screams descents, rails corners, and climbs faster than a World Cup XC racer. BIG MOUNTAIN PERFORMANCE AND GEN 3 VLT TECHNOLOGY. The Range VLT dials-up your ride with the lightweight, whisper-quiet Shimano EP8 drive system's customizable torque and efficiency. Shimano's EP8 drive system combines high-torque electric assist with your choice of a 540Wh, 720Wh, or 900Wh in-tube batteries. CHOOSE YOUR JUICE Determine how far and how fast you want to ride. Custom-select your battery capacity from 540Wh, 720Wh, or the massive and industry-leading 900Wh, depending on how you ride—lighter weight for speedy laps, mammoth range for epic adventures, or somewhere in between. REMOVABLE BATTERY All batteries can be installed in minutes with one tool. Batteries are encased within the downtube for protection and can be easily removed for charging on and off the bike or for easy swaps. ELECTRIC SPEC Robust components for performance and durability. E-certified forks and robust 29" wheels with grippy tires and supportive sidewalls take on the rigors of electric Big Mountain and Enduro riding. RIDE ALIGNED Align with your ride experience like never before. The Range VLT is designed with Norco's exclusive Ride Aligned Design System to create rider-first geometry and precision suspension kinematics. Custom fit and tuning with the Ride Aligned Setup Guide provides unparalleled, personalized performance from day one.